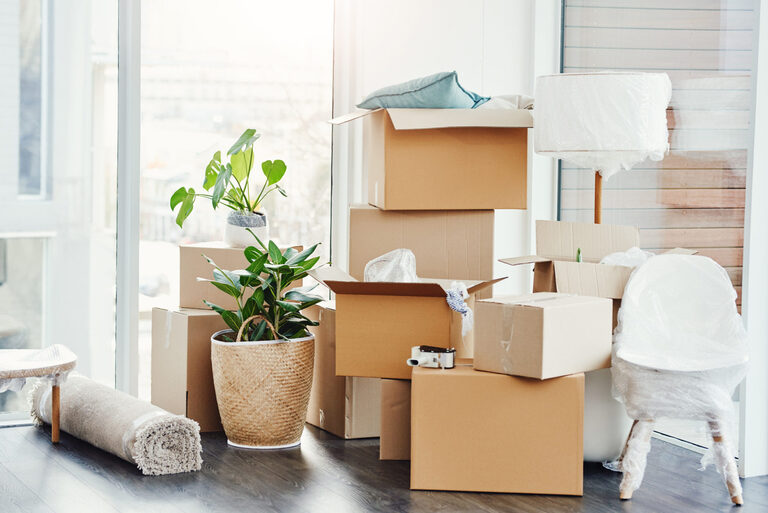 This was originally posted on Coldwell Banker Elite.
Having your belongings moved from one location to another is without a doubt one of the most stressful things you can go through. Just about a million and a half things can go wrong at any point in time. However, with the right planning and preparations, you can help avoid some of these common moving mishaps and help your moving day go smoothly overall.
Picking Your Moving Day
Finding the right day to move is more than finding a free space on your calendar. As it turns out, the right day can mean less traffic in your movers' way. Picking the right moving date can even save you a little money if you play your cards right.
Furthermore, the highest moving volume occurs between Memorial Day and Labor Day in the United States. According to simple laws of supply and demand, moving rates cost more during this time. The best times to move are going to be immediately before and immediately after these holidays when the weather is comfortable, but not too hot. Block out time in either May or late September/early October to get the best rates.
Picking a day in the middle of the week also helps guarantee the best movers are available. More people try to fit their moving needs into the weekend, bottlenecking a moving company's resources. Take advantage of other people's carelessness and pick a day between Monday and Thursday when you will be a priority.
A common moving mishap is not taking a few days off to move. It doesn't just give you the freedom to get the best services, but offers some buffer time for you and your family to adjust to the move. You can explore your new neighborhood and take advantage of the time to bond as a family.
Staying Organized
Even if your movers are going to do your packing for you, it's a good idea to do a little pre-organization so you have some idea of where everything is. A great idea is hiring a professional organizer to go through your home before the move and start cleaning out the unessential items your family has lying around. Having less clutter around means you will have a better idea of what you decide to keep and what goes between the move. Plus, it's a trendy and very Marie Kondo thing to do!
Once you've reduced your belongings down to the essentials, talk with your moving company about how you expect your items to be packed and cared for throughout the process. Ask them about their standard procedures for handling delicate items, including antiques and other valuables. Clearly explain your expectations regarding the move, and get the names of all the movers that will be working in your home.
When it comes to really expensive and sentimental items like jewelry, plan to move them yourself. Place them in a portable safe along with any important papers you would also like to protect. However, if you have insurance policies for your items, don't keep that documentation with them. Have a lawyer or family member hold on to them for safe keeping while you go through your move.
Make sure they clearly labeled all the boxes with the rooms in which the items they contain belong. Be sure to label each box with the name of the room it belongs in, avoiding general terms like "kid's room". Make sure the name of the child is included so they know in which child's room the box goes. This helps keep things organized and makes unpacking much easier overall.
***
Common Moving Mishaps
Moving is undoubtedly stressful, but the right preparations can make it easier. When picking your moving day, take some time off for the family in the months before or after summer when rates are low. Have some extra buffer time to make sure the adjustment goes smoothly for everyone. When it comes to organization, a good cleanout can make all the difference before it is time to pack. Communicate with your movers about how to handle delicate and valuable items, and make sure everything is clearly labeled to make unpacking the house easier for all.
Coldwell Banker Richwill Realty
863-225-0575
39865 US Hwy 27, Davenport, FL 33897